Chamoy Candy
& Rim Dip Paste
From Houston, Texas to Puebla York and the rest of the world. Sophia's Spicy Treats offers a big variety of chamoy candy, rim dip paste and Mexican candy for sale online.
Free shipping on orders over $35.
Unsure which chamoy candy to buy? Try our chamoy candy variety pack for only $22. The box comes with 5 candies of your choice covered in one of the six chamoy flavors available – click here to buy now!
Sophia's Chamoy Specialties
Have your spicy wish and eat it too.
Choose your own sweet adventure:
Chamoy Candy

Chamoy Rim Paste

Mexican Candy

Mystery Box

Pickle Kits and Pickles

Spicy Candy

Subscription Boxes

Uncategorized
Sophia's Peach Chamoyada (Extremely Addictive)
Serve Spicy Sweetness
Sophia's Chamoy Rim Paste

Sophia's Chamoy Peach Rings

6 oz Peach Juice

1 oz Lime Juice

1 tsp Salt

2 tsp Chili Powder
Coat the rim of your glass with Sophia's Chamoy Rim Paste and dip in ½ tsp of salt and ½ tsp of chili powder. Mix the peach and lime juices with the rest of the salt and chili powder. Top with Sophias's Chamoy Peach Rings. For a good time: Add a Coronita and you're all set pal fut! #NoEraPenal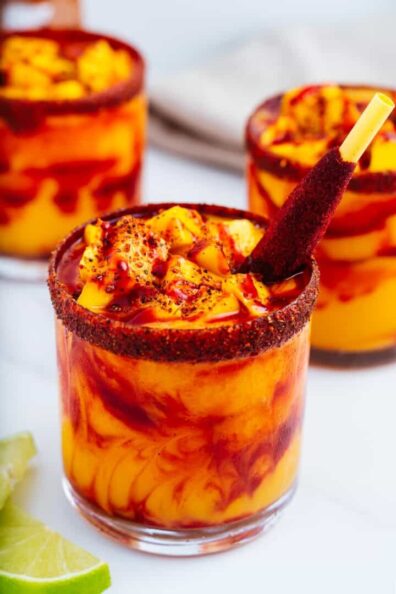 Customer Reviews
Thank you for the support! Los TQM.
One word: addicting. What I love about Sophia's Spicy Treats is that they have authentic Mexican options. The flavors are so spot on! Definitely getting again.
Al fin pude encontrar riquísimos dulces de chamoy en USA!
Sandra F.
Chamoy Fruit By The Foot
Hit after hit! Currently on my fifth bag…
Andrea G.
Chamoy Gummy Bears
Sophia spills the chisme.
Our blog posts