Leave it to TikTok to launch a food trend that Millennials and Gen Z are equally excited about. We dug deep into the chamoy rabbit hole to bring you the top chamoy crazes.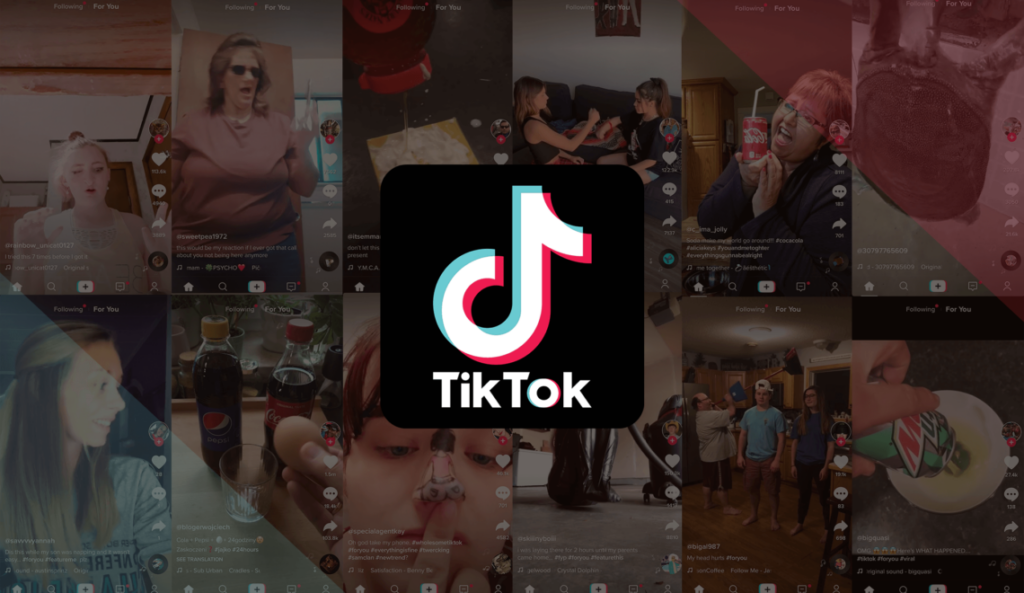 Viral TikTok food trends are virtually unavoidable. It's as if they take over your FYP (For You Page) and hold your sanity hostage until you finally try the dish yourself.
In a matter of only one hour, you'll see so many dishes over and over that you'll start craving them, even if you've never tried them before: cloud bread, pesto eggs, healthy coke, charcuterie boards…
Welcome to FoodTok!
What is FoodTok?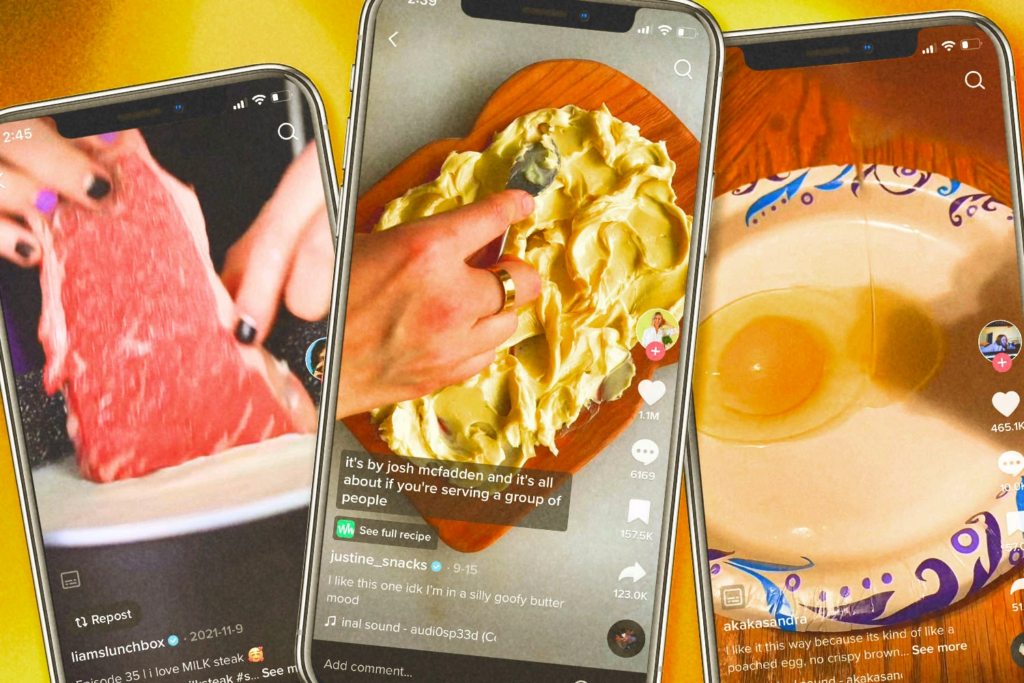 TikTok has become a hub for all sorts of communities, interests and niches.
Foodtok is the corner of the app that allows content creators to share recipes, tips and tricks, favorite products, and much more.
FoodTok works differently from BookTok, NewsTok, DanceTok, or any other of TikTok's subgenres or sub-subgenres. FoodTok videos (videos with the hashtag #Food, #FoodTikTok, or simply, #FoodTok) have received over 360 billion views worldwide.
How has TikTok changed the online foodie community?
In the past two decades, social media platforms have shaped food culture—Facebook first, then Instagram (we're looking at you, avocado toast). Today, the FoodTok effect is taking over our world and entering our kitchens.
Approximately, more than a billion people around the world are on TikTok and that number is expected to jump up to 1.8 billion users by the end of this year.
Without a doubt TikTok is changing the way we eat, talk and think about food. This shift is signaling a return to intuitive cooking versus the traditional, step-by-step recipe cooking method.
This is very relevant because the back-to-basics idea of cooking fosters a unique form of creativity across generations. Plus, our proximity to a global social media community allows us to discover new cultures through food in the comfort of our homes.
What are the new TikTok food trends of 2023?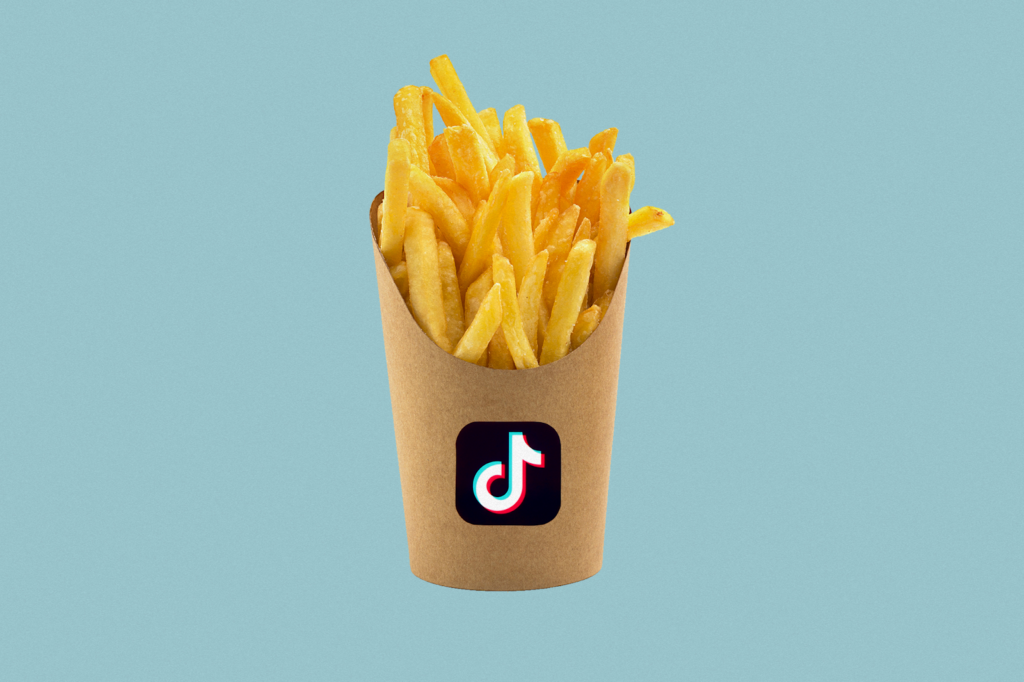 We must admit that we've always approached most viral food trends with caution, however we recently decided to give hashtag #chamoy a try on Tiktok.
If you've been following us for some time, you know that we do things our way—the chamoy way, that is! We scoured TikTok to bring you the top 3 chamoy trends ChamoyTok has to offer.
Move over Million Dollar Spaghetti, a new tangy trend is emerging on TikTok, and this one is for chamoy lovers! Read on to discover what's taking the platform by storm in 2023.
1. Frozen Sour Belts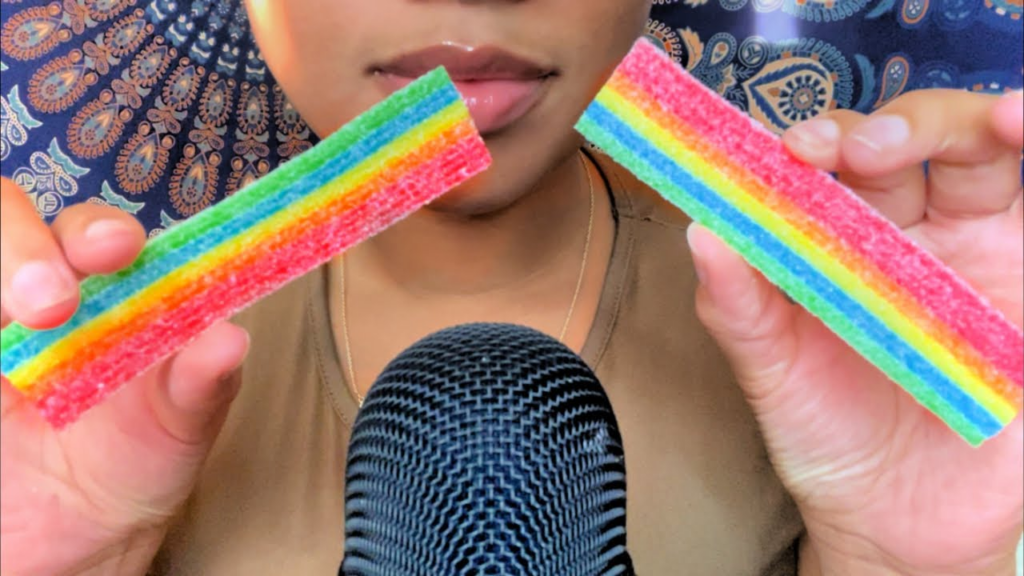 Yes, you've read that right.
Remember that summer when you were a kid when your mom put your chocolate bars in the freezer? Nothing used to taste as good as frozen, soft chocolate-covered bars, like Bubu Lubus after soccer practice.
Hey, she promised a taste bud explosion in your mouth and she delivered!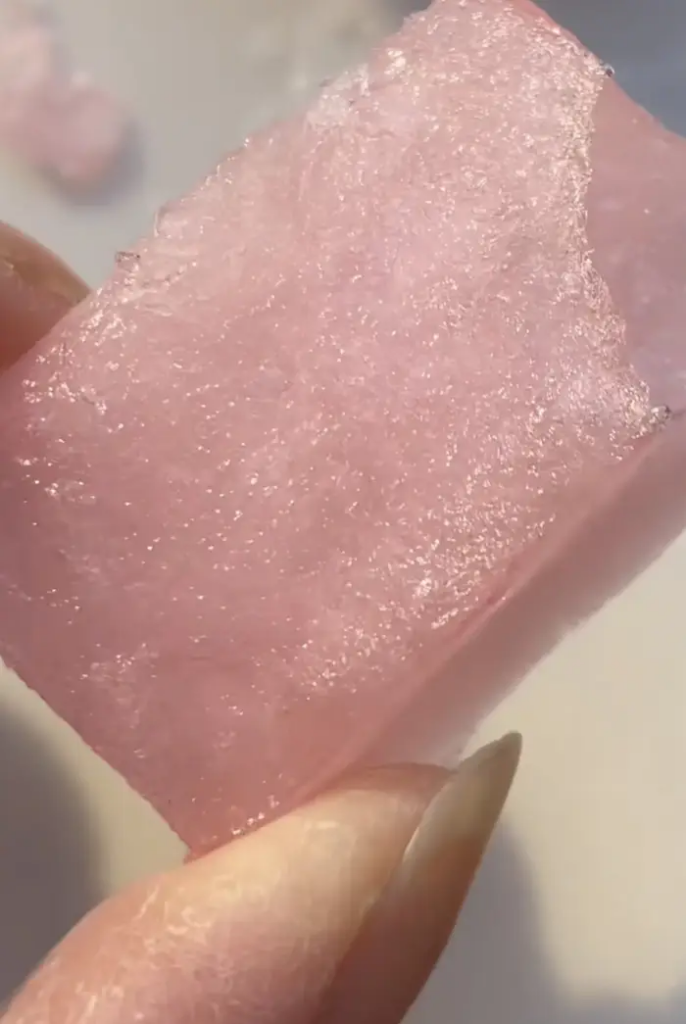 Foodtok has been so obsessed with freezing things just for fun. With 279.7M views on the platform, frozen Jell-O became a trend in December of last year, seeing a rise of icy crunch ASMR sounds blasting from everyone's phones.
As with everything online, this frozen trend moved from the baking aisle into the candy aisle in the months following.
By the beginning of 2023, Tiktok users went crazy for sour belts, buying many in bulk and storing them in their freezers for at least 6 hours, or best, overnight.
We found out that it's better to fold each strip into a plastic or glass container, or an ice-cube tray, instead of placing the entire packet of sour belts inside the freezer. You can also take out the belts, one by one, from the packet and place them separate from each other along a tray.
Of course, for pro-chamoy lovers, we'd like to suggest putting Chamoy Strawberry Sour Belts, Chamoy Watermelon Sour Belts or Chamoy Airheads Xtremes Candy Rainbow in the freezer—thank us later!
Explore more chamoy candy here.
2. Chili Gushers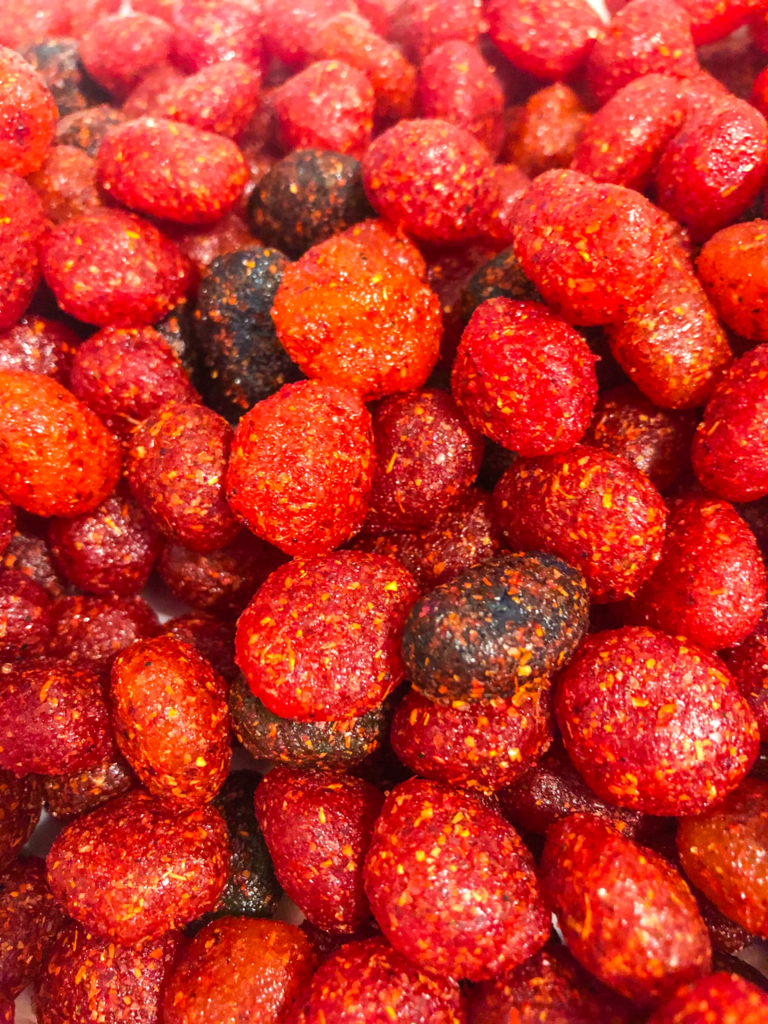 For us, chili gushers and gummies are nothing new, but we understand the power these tangy little treats have over people.
For decades, Mexican lunch boxes have been typically filled with a ham-and-cheese sandwich, an apple juice box, a bag of chips and some sort of candy—chili candy, always!
But many people, especially little girls, would get all crafty and come up with the most amazing concoctions you could ever imagine: gummies with chamoy, lime, salt, Tajín,etc. The spicier, the better.
So even when we would love to claim ourselves as the original chili gusher makers—or any other person on any social media platform, for that matter—we must give credit to all those little Mexican kids who knew how to make a killer candy taste even better.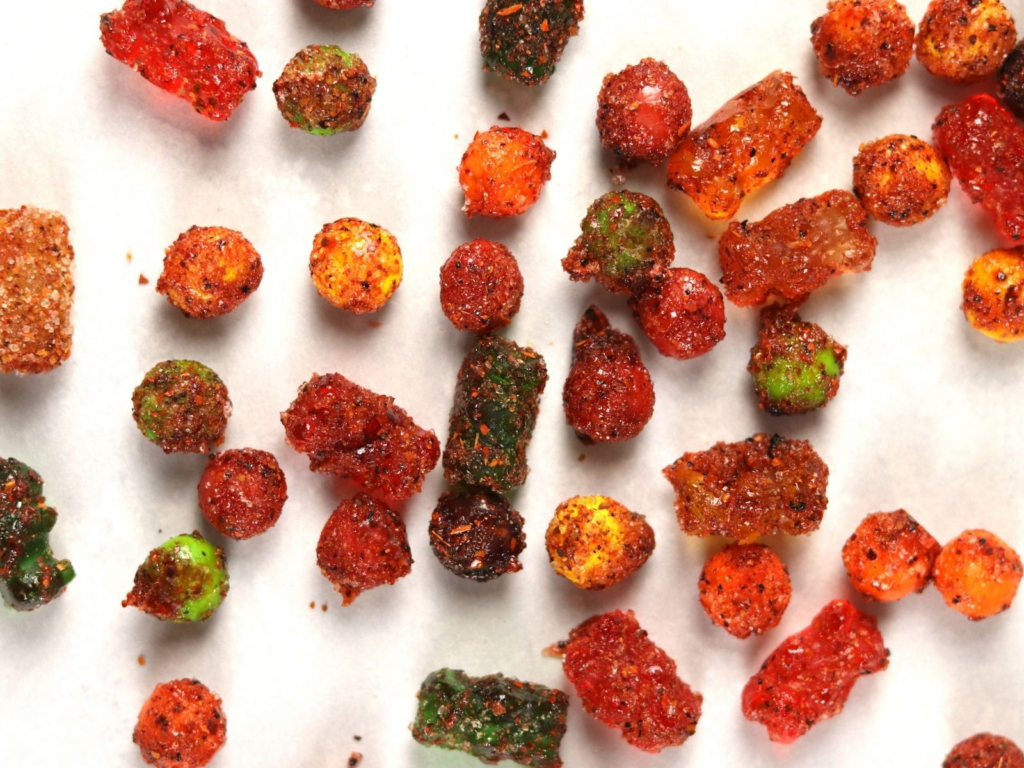 Thanks to TikTok, newer generations like Gen Z tested the chamoy waters and added it to everything they set their eyes on during the 2020-2021 quarantine.
With 7.1 million views, the hashtag #chiligushers trend shows no signs of stopping as of 2023.
Sophia's Spicy Treats offers a plethora of savory chamoy options, from classic, like Gushers, Gummy Bears, and Peach Rings, to crunchy and chewy, like Skittles and Starbursts.
Click here to check out our candy selection.
3. Chamoy Pickle Kits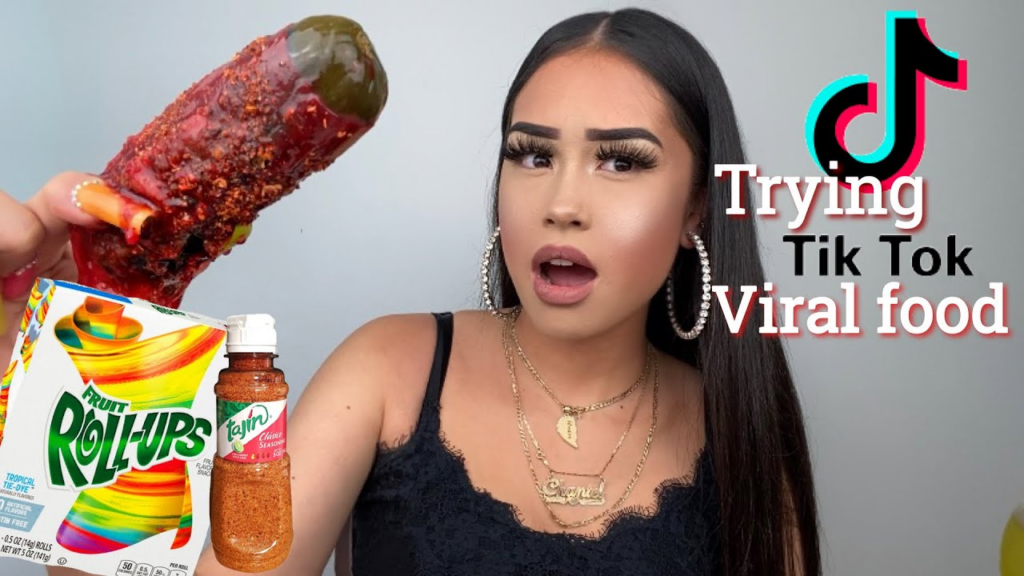 The Chamoy Pickle Kit trend is the latest craze on TikTok—definitely one of our favorites if you ask us.
If you've scrolled through your FYP recently, chances are you've come across people buying bulks of chamoy pickle kits.
But, what are chamoy pickles?
Starting with the pickle—a big Texas dill pickled with chamoy—stuffed with spicy treats and chips, wrapped in a fruit roll up or sour belts, and drizzled in Lucas chamoy sauce, Lucas chili powder, or Tajin (or all of the above).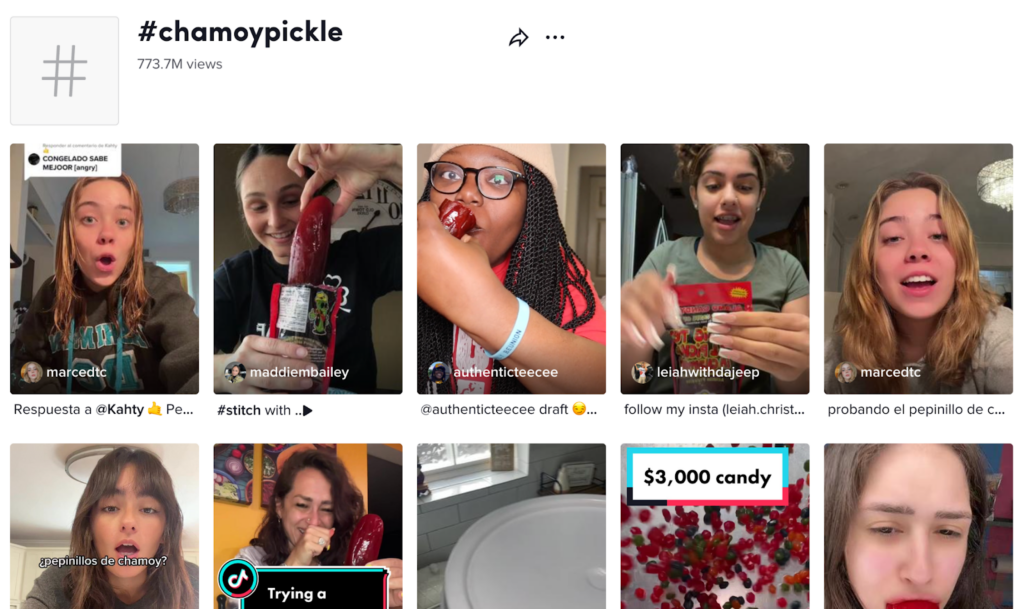 From Hispanics in the US and other local communities in the country, to the other side of the world in the UK, people are going crazy over chamoy pickle kits on TikTok. With 903.1M views, chamoy pickle kit has been crowned 2023's newest chamoy food craze.
The main components of a chamoy pickle kit vary, but a traditional one consists of a chamoy pickle, something sweet and tangy, like Salsaghetti or a fruit roll up, something crispy like Takis or any spicy chip, chili seasoning powder like Tajín, and chamoy sauce.
As Sophia's Spicy Treats we carry four, starting with the classic:
1. Chamoy Pickle Kit, which includes a red chamoy pickle, two Fruit by the Foot, Skwinkles Salsagheti Watermelon, one Lucas Gusano Chamoy, one Lucas Powder Watermelon, and a bag of Takis Fuego.
2. The Sour Pickle Kit includes a Warheads Extreme Sour pickle, one Skwinkles Salsagheti Aciditos (sour), and one Lucas Gusano Acidito (sour).
3. Our Regular Pickle Kit comes with a traditional dill pickle, two Fruit by the Foot, Skwinkles Salsagheti Watermelon, Lucas Gusano Chamoy, one Lucas Powder Watermelon, and a bag of Takis Fuego.
4. And last but not least, our Tapatío Pickle Kit. This kit comes with one spicy Tapatío pickle, two Fruit by the Foot, Skwinkles Salsagheti Watermelon, one Lucas Gusano Chamoy, one Lucas Powder Watermelon, and a bag of Takis Fuego.
How do you make a Chamoy Pickle?
We've seen many people try these kits in many different ways. The fun part about chamoy pickle kits is that all methods bring out a variety of textures and particular flavors and level of spiciness.
Many people freeze the chamoy pickle juice and eat it as a slushie, while others focus solely on the pickle and the many ingredients that come in the kit. Whichever way you prefer, rest assured you're in for a flavorful, tangy explosion inside your mouth.
Here's the traditional way of making a Chamoy Pickle:
1. Bite off the top of the pickle. Take the pickle out of the bag and carefully pour the juice in a glass. Decide whether you'll drink it as is or put it in the freezer for a later snack. Then you can take a bite off the top of the pickle.
2. Fill the pickle up. Some people like to stuff the pickle with something crunchy and gushy. Take the Salsaghetti or Takis and stuff the pickle. You can slice the pickle in the middle and take out the middle part, if that's easier for you to stuff it.
3. Wrap the pickle in a fruit roll up. Another great tip when making a chamoy pickle is wrapping it first with the Fruit by the Foot rolls, cutting it in thick slices and then garnishing them with the Salsaghetti or Takis.
4. Top with extra Salsaghetti sauce or Lucas chamoy. You can go as crazy as you want here. Lime juice and Tajin add an extra salty kick!
5. Drizzle chamoy and sprinkle Tajín/Lucas chili powder. YUM!
Pro Tip: Smash the Takis or spicy chips and garnish the pickle in even more crunchy goodness.
Now take a bite.
The massive flavor combo hits all possible snack cravings, no wonder why everyone is getting hooked on chamoy pickle kits!
Click here to check out our Chamoy Pickle Kits.
What other chamoy TikTok trends do you think will follow for the rest of 2023? Tell us in the comments below!